Private accommodation in newly opened apartments located in the heart of the Šumava National Park.
Apartments HAUSWALD are situated in the heart of central Šumava at an altitude of 867 metres above sea level. They are located in a former timber settlement in part of Srní called Mechov; formerly known by the German name Mosau.
While staying at Apartments HAUSWALD, you can enjoy the proximity of the local most popular tourist attractions. It is an ideal starting point for your vacation, whether you plan to spend it in an active way or to relax. The area is known for its hiking, cycling, cross-country skiing, snowshoeing routes as well as ski slopes.
The vacation home consists of 6 separate apartments. While three of them are being used by the owners; the other three are available for travellers who want to enjoy their vacation in the middle of the Šumava National Park. The building was completed in 2020. It was inspired by the traditional Šumava architecture while featuring all the comforts of modern living. It is large enough to provide you with the sense of peace and privacy to enjoy your time here.
Each private apartment is equipped with all the furniture and appliances you need to make yourself feel at home.
Three roomy apartments.
1x one bedroom apartment + veranda / 34 m²
2x two bedroom apartments / 52 m²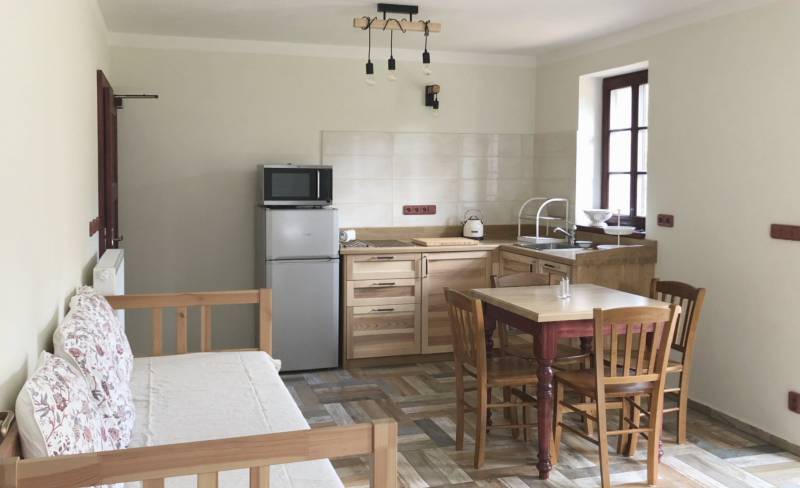 Spálený vrch
1 bedroom apartment + veranda / 34 m²
designed for 2-4 people
bathroom + toilet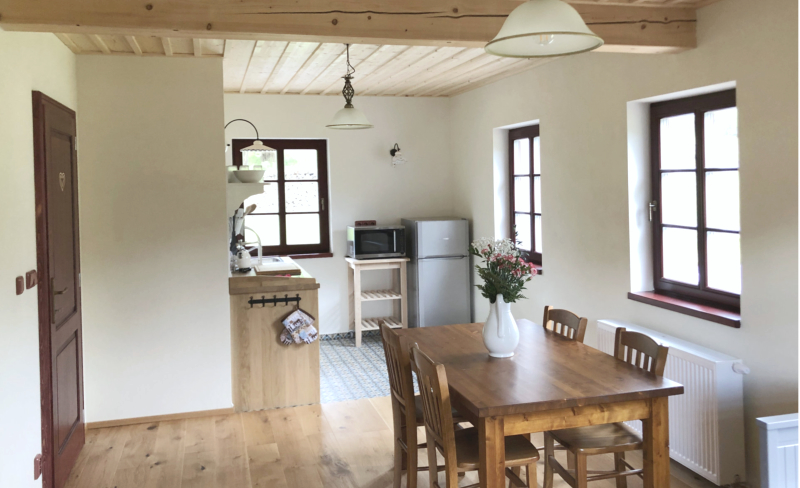 Zelená hora
2 bedroom apartments / 52 m²
designed for 4-6 people
bathroom + toilet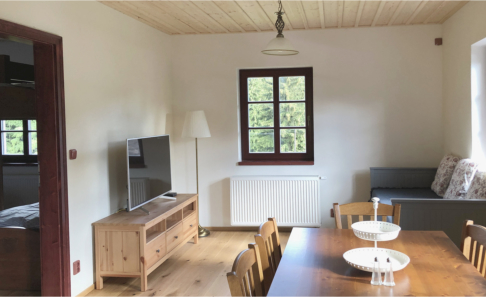 Oblík
2 bedroom apartments / 52 m²
designed for 4-6 people
bathroom + toilet